Tile and Grout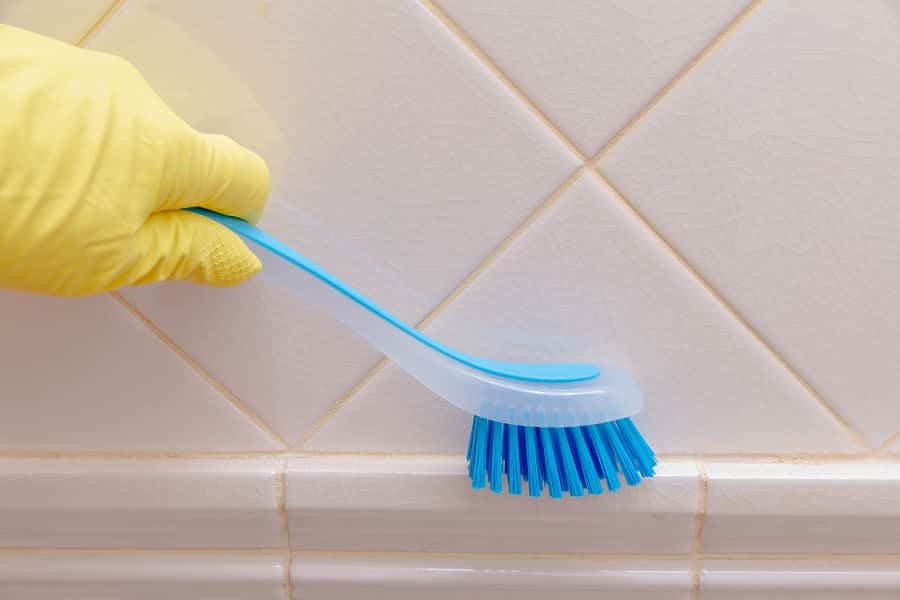 Tile and grout cleaning can make a massive difference in the appearance of your home or business. Both tiles and grout are well known for being absorbent and porous materials, meaning they soak up any stains, dirt, and liquids they come into contact with. These start to accumulate over time until you are left with a flooring shade very different from what you first had installed. Our professional tile and grout cleaning removes the dirt and stains that have been absorbed, restoring your flooring to its original color. We will leave your space looking brand new again and are positive you will be blown away with the results.
Tiles
Whatever tiles you have in your home or business, our team at Kenosha Carpet Cleaning cleaners are here to help you. Freshly installed tiles often come with a coat of sealant if installed by a professional, which helps protect the tiles from absorbing stains. Over time the seal starts to wear out, leaving your tiles exposed. Discoloration is common in kitchens, hallways, entryways, bathrooms, and other tiled living areas with a high level of traffic. Tile and grout cleaning can bring back the vibrancy to your tiles and the sparkle to your home.
Grout
Grout is the material made from cement and sand that is used to fill the gaps between tiles to stabilize them, these can also be used as a feature. More often than not, grout can be more porous than the tiles themselves, which is why you see the differences in color throughout your flooring joins. Mopping your tiled areas frequently is great to get rid of surface dirt, but when a liquid has been absorbed, it needs professional extraction. With our industry-specialized equipment, we can treat your grout with effective and eco-friendly stain removers, killing odors while leave your floors looking as good as new.
Process 
To make sure our team at Kenosha Carpet Cleaning provides you the superior service we are well known for, we have refined our processed. We have increased productivity and efficiency to give you the highest level of clean in the smallest amount of time. The products we use are the best available on the market and provide brilliant results combined with our top of the line equipment and training. After a stain removing product is applied to your flooring, the magic starts to happen with the machinery. Visibly impressive results can be seen immediately, which is something that always gives our clients great satisfaction. Head to our gallery to see the transformations we can help you achieve with your tile and grout flooring.
Maintenance 
We recommend a sealant is applied after cleaning, which helps to prevent liquids from being absorbed so quickly into your flooring. Although tile and grout cleaning is not required as frequently as our other services, we recommend it once every couple of years to reduce any unwanted odors and keep your property in peak condition.